What is the New England Region Club Racing Experience?
The Club Racing Experience (CRE) in New England Region SCCA is back for 2022.  Every year we have drivers of all ages gain experience racing in wheel-to-wheel sports car competition, learn about race craft, accumulate track the time and race starts needed to earn their competition license, and just have fun! Sports Car Driving Association is the official 2022 CRE program sponsor.  Boston Mobile Tire is a 2022 CRE program booster.
We invite you to join us at the race track in 2022 to experience wheel-to-wheel racing. There are four CRE weekend events scheduled at two different tracks:
Who can race in the CRE events?
Participation is open to any SCCA regular or weekend member. No special doctor's physical examination or competition license are required. Everyone 18 years or older with a valid driver's license or young members between ages of 14-17 years old who hold a valid SCCA Novice Permit are eligible. Participating members must attest to their good health, sign both track and club waivers, have a race car that passes tech inspection, and wear all the required driver's safety gear.
Members who have previously enjoyed the Club Racing Experience include:
Drivers having experience in various high performance driver education events (HPDE) who want to "test the waters" in competitive wheel-to-wheel racing,

Novice racing drivers simply trying to gain more track time and experience doing race starts,

Experienced racers who competed in other sanctioning body events, including stock car, vintage/historic, and endurance road racing, but have not yet tried SCCA,

Experienced drivers testing or considering the purchase of a new or different race car,

Autocross, Road Rally, Rally Cross, and Time Trial drivers looking for the next step up, and

Lucky family members, car sponsors, and crew/team members who receive their CRE participation as a gift or reward from licensed competition drivers.
What do I need for a car?
Vehicles are intended to be production-based automobiles with a performance level equal to or less than that of cars in the Road Racing classes Improved Touring R, Grand Touring 3, Touring 3, E Production, B Spec, and Spec Racer Fords. Race cars must satisfy the SCCA sports car racing safety standards, although they do not need to be legal for any particular class. The cars do not need a SCCA logbook, but are required to pass inspection to verify they meet minimum safety requirements. Most track day cars with a six-point competition roll cage can be used when equipped with appropriate in-car safety gear.
What do I need for personal safety gear?
The helmet, driver's suit, and other personal safety gear requirements are the same as for regular road racing. Often everything you need to participate in this event can be borrowed or rented.
What makes this different from a traditional club racing event?
There is less aggressive racing in the CRE group, much more in line with vintage or low-buck racing series which have much more strict guidelines and expectations when it comes to on-track behavior. The "rules of the road" used are what are commonly called 13/13 in some organizations. Passing is allowed anywhere on the track without a point by, but if drivers go off-track during a session, they may be directed to stop in pit lane to chat with an instructor just to make sure everything is okay. If a driver has an "at fault" incident, s/he will be counseled on how to be more careful.  If a driver has a second incident, s/he will likely be asked to park the car. The entire idea is to have fun, avoid injury to participants or damage to their cars, all while experiencing this very exciting sport from the driver's seat! Participants must attend training sessions before and after their on-track driving experiences. They are also responsible for recording their participation in an SCCA Racing Experience Logbook. Logbooks will be issued by SCCA Stewards or Registrars at the event.
The SCCA rules document for CRE can be found here.
How much does this cost and what do I get for it?
The cost of 2022 SCDA1.com CRE is $295 for the weekend. Participants get two exciting days of on-and-off track enjoyment. The CRE rotates as a separate run group on these club racing weekends, and depending on the weekend circumstances participants should be on track 4 times during the event. The first and sometimes second session are practice sessions and the remaining sessions will be timed races.
Okay I want to do this, what do I do next?
Beg, borrow, rent or buy a race car and other personal safety gear (helmet, race driver's fire suit, gloves, shoes, etc.), then sign up for the next CRE event on MotorsportReg. Keep in mind registration normally opens about three weeks before the scheduled event. All of the paperwork you'll need to sign, including regular or weekend memberships, will be available when you get to the track. Don't forget to check out the Road Racing Schedule and Supplementary Regulations, and tell your friends what you'll be up to on social media!
See, wasn't that easy? Come join us.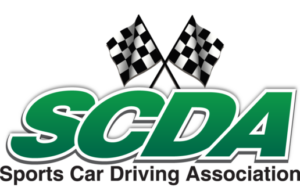 Our 2022 CRE program's official Sponsor is the Sports Car Driving Association (SCDA). New England Region SCCA member and professional racer Elivan Goulart owns and operates the SCDA. Founded originally in 1995, the SCDA provides driving enthusiasts the opportunity to experience high performance driving in a safe and controlled environment. SCDA track day events are strictly driver educational and non-competitive. SCDA welcomes everyone from novices with zero track experience, as well as seasoned track drivers and competition racers. This year Elivan will give each first time CRE participant a valuable discount coupon for future attendance at an SCDA event.  Browse the SCDA1.com website and learn more about SCDA's schedule of events at some of the best tracks in the East Coast.
Our 2022 CRE program's Booster is Boston Mobile Tire, the leading mobile wheel and tire service provider! Any CRE participant who puts the Boston Mobile Tire sticker on the front of their race car receives a tire service gift certificate (retail value of $199), maximum one per person. Run by New England Region SCCA member and amateur racer Jay Condrick, the company offers a full range of mobile tire and wheel services street legal cars and truck, plus race cars and off-road vehicles. All services are performed by TIA trained, highly qualified technicians, equipped with the most advanced tire changing and balancing technology. Boston Mobile Tire brings the tire shop to you. If you want new tires, need to repair a flat, or just rotate and balance the summer/snows, Boston Mobile Tire comes to you to make it happen! Call Jay at 781-571-3065 and let him help you.