Wheel-to-wheel action on a paved, closed circuit race track.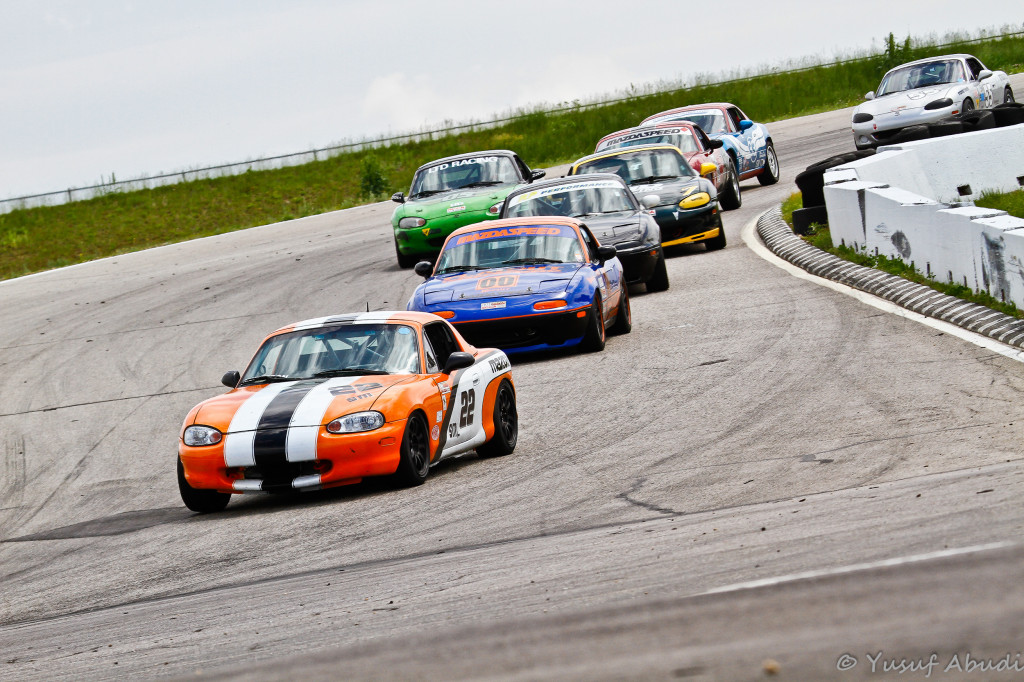 Road Racing
SCCA Road Racing is wheel-to-wheel, side by side, first one to the finish line is the winner automobile racing – driven, officiated and staffed by SCCA club members.
No matter who you are – beginner or proficient veteran – there are opportunities across the country for drivers and computer-savvy, tech-savvy, intense, or relaxed people who want to be involved in motorsports to participate on track, off track and track side all while making friends along the way.
Most of all, SCCA Road Racing is a place for those who want to have a motorsports adventure surrounded by hundreds of like-minded people.
Road Race Classes
Cars and vehicles are classed in SCCA road racing according to type and modifications. You may find groups of Mazda Miatas racing against each other, or Porsches racing against Ferraris, or formula cars with wings grouped together. After all, it wouldn't be fair to have a 3,500-lb nearly street legal car facing off against an 1,100 pound purpose built race car.