Track Night in America (TNiA)
Take your daily driver out on the track.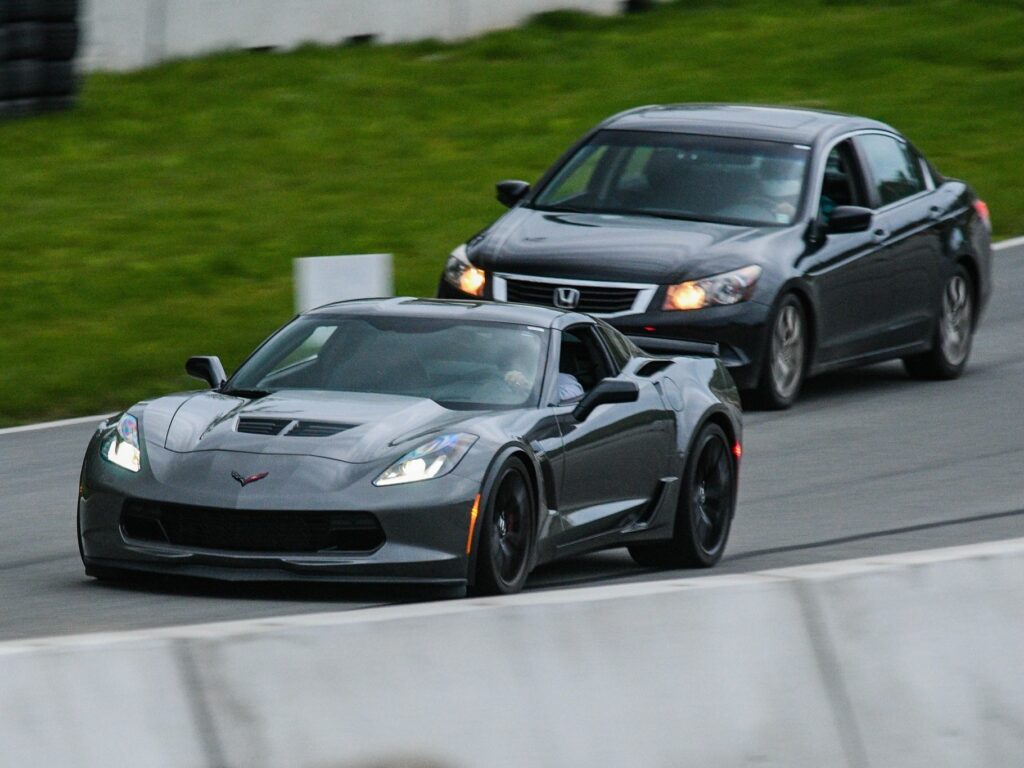 SCCA Track Night in America Driven by Tire Rack is the fastest way for automotive enthusiasts to get on a race circuit. The very popular program was created as a non-competitive, no-stress, entertaining, easy and inexpensive way for nearly anyone who loves cars or motorsports to have a weeknight adventure. No previous on-track experience required.
The cost are usually around $200 (or less) for each entrant seeking time on track, and admission is free for those wishing to just hang out and enjoy the festivities or display cherished rides.  SCCA membership is not required for Track Night in America events.
Entrants must be at least 18 years old with a valid driver's license, and have access to an approved helmet and street car in good working condition.  (No race cars permitted!)
Participants are divided into three categories: Novice, Intermediate or Advanced.  Each group has three 20-minute sessions on track, and professional SCCA instructors and staff are on hand to provide guidance.
A leisurely parade lap session is offered during events for attendees not registered for the full on-track experience.